Ticket Information
Tickets to PPG Paints Arena events can be purchased several ways.
DICK's Sporting Goods Box Office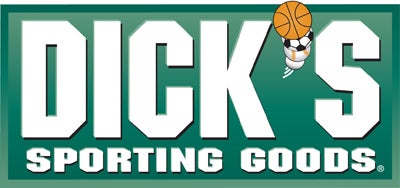 Tickets are available for purchase at the DICK's Sporting Goods Box Office. Located in the PPG Paints Arena lobby, the Box Office is accessible through the Highmark Gate at the corner of Centre Avenue and Washington Place.
The Box Office is open Monday through Friday from 10:00 AM to 4:00 PM.
On an event day, the Box Office hours vary. Hours are subject to change as a result of event times, holidays or inclement weather. Please call 412-642-1800 for more information.
The DICK's Sporting Goods Box Office at PPG Paints Arena will use a lottery system for all major on-sales. 45 minutes prior to tickets going on sale, each customer will receive a numbered ticket. Once all customers are given a ticket, one will be selected to draw the "winning" lottery number. The person with the number drawn will be the first person in line to purchase tickets. All customers arriving after the lottery will be placed at the back of the line.
Will Call

Tickets ordered or prepaid can be picked up at the Dick's Sporting Goods Box Office at PPG Paints Arena located in the lobby. Will Call opens one hour prior to events and is accessible through the Highmark Gate. Patrons must present valid photo identification when picking up tickets.

TicketMaster

Tickets can also be purchased through Ticketmaster.

Charge-by-phone by calling 1-800-745-3000 (M-F 9AM – 9PM, Sat 9AM – 7PM, Sun 9AM – 6PM)
Group Sales
Group ticket sales are offered for most family shows, select concerts and other special events at PPG Paints Arena. For more information and a list of upcoming events offering group sales, please click here.
Accessible Seating
Accessible seating is available on all seating levels of PPG Paints Arena. Seating locations vary depending upon the event. When ordering accessible tickets, it is important to indicate what type of accessible seat you require, so that we can properly assist you.
To purchase accessible seating:

Visit www.ticketmaster.com, select your event, click on the "Request Accessible Seating" icon
Call Ticketmaster at 800-745-3000, or through the PA Relay Service at 7-1-1, follow the instructions to request your event, press the 9 key for accessible seating.
The Dick's Sporting Goods Box Office at PPG Paints Arena also sells accessible seating. For questions/concerns about accessible seating, please email us.
For accessible seat locations, please view the seating chart on the individual event pages.
Pittsburgh Penguins
Those interested in purchasing tickets to a Pittsburgh Penguins game should call the Penguins Ticketing Department at 1-800-642-PENS.